Current and Past Exhibitions and Events
Michael Bernhardt ~ Ideas All Day
Exhibition Dates: 20 April–28 May 2011
Preview: Vertigo will stay open until 8 pm for a preview of the show on Friday, 22 April 2011
Artist Reception: Thursday, 28 April 2011, 6–9 pm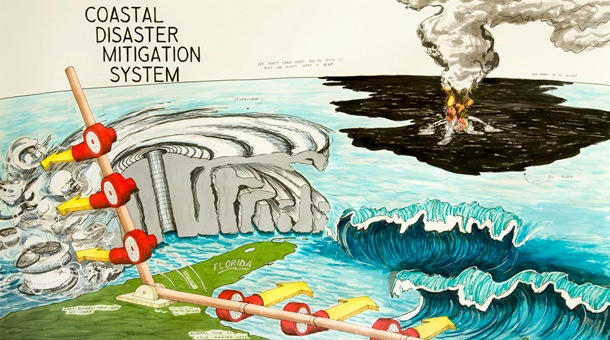 About the Artist
Michael Bernhardt was born in Fort Collins, Colorado in 1975. He graduated with his BFA from Colorado State University in 1999 and went on to receive his MFA from the University of Colorado at Boulder in 2009. His work has been shown nationally and internationally, including Xiao Shan Xiao in Kaifeng, Henan, China in 2010. His work has been published in the October 2009 edition of New American Paintings and in Propeller Magazine with the collaboration Barchael. Bernhardt is currently an affiliate instructor at Metropolitan State College of Denver and an adjunct instructor at the University of Colorado at Boulder.
Photos by James Beard
Press Coverage
Read a short review of this exhibition, with additional photos, by Ken Hamel of DenverArts.org.
---
Previous Exhibitions »