Current and Past Exhibitions and Events
Projections ~ New Work by Haley Bates
Exhibition Dates: 28 March–26 April 2014
The artist will be present on First Friday, 4 April 2014, 6–9 pm
Art Talk: Saturday, 12 April 2014, 3–4 pm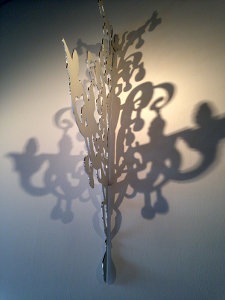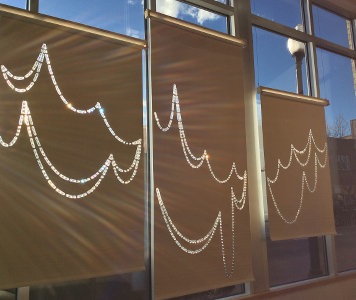 This work is a visual synthesis of two seemingly disparate fields of artistic inquiry: one personal and emotional, the other formal and structural.
There are many ways of understanding structure and form, as there are many ways of understanding relationships and status; projection is a means of exploring both.
About the Artist
Haley Bates received her Master of Fine Arts Degree in 2002 from Cranbrook Academy of Art in Bloomfield Hills, MI. In 2003, she accepted a position as head of the Metalsmithing and Jewelry program at Colorado State University, where she is currently an Associate Professor of Art. Through processes of hybridization, reconfiguration, and material juxtapositions, she reinterprets common objects, creating forms that are both evocative and multivalent. Her work has been published in American Craft and Metalsmith magazines, and exhibited both nationally and internationally.
---
Previous Exhibitions »