Current and Past Exhibitions and Events
Scott Henderson and Lindsay Pichaske
Exhibition Dates: 24 November–18 December 2010
Reception with the Artists: First Friday, 3 December 2010 (6–9 pm)
Third Friday Reception: 17 December 2010 ( 6–9 pm)
After the Prowl
Scott Henderson
Trained at the School of the Art Institute in Chicago, and at the University of Central Oklahoma, Scott Henderson lives and works as an artist in Oklahoma City. He works in collage and mixed media with a focus on fantastic themes in correlation with self identity.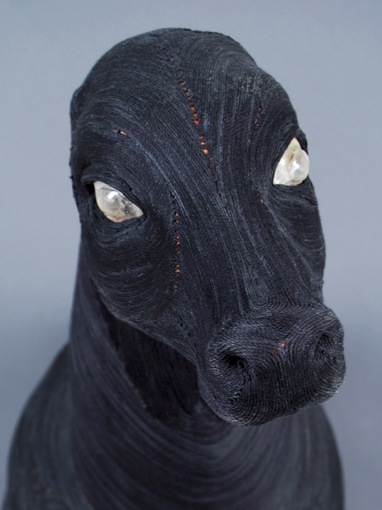 The Masking Game (detail)
Lindsay Pichaske
On a like minded pondering of identity... Lindsay Pichaske (a recent MFA candidate from CU Boulder) asks the question, "What separates human from animal?", stating that, "I create animals that blur species boundaries with each other, and with humans." Pichaske's sculptural style is full of juxtaposition between (self) perception and the issue human condition.
---
Previous Exhibitions »