Current and Past Exhibitions and Events
Colorado AIDS Project 2nd annual Emerging Artist Show
When: January 2–February 14, 2009
Artist/CAP Reception: January 16th, 6pm–9pm, or much later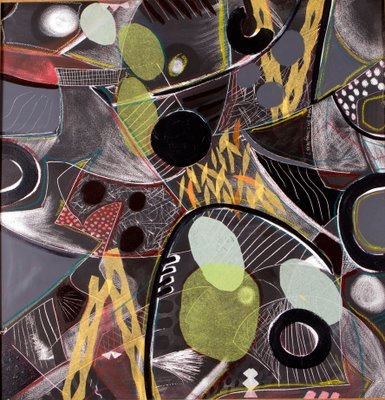 Featuring Kel Payton with Kyle Goodrich, Barry Whittaker, and  Slawomir Turynski (image by Kel Payton, this year's winner)
Please come and support this year's event! 20% of this year's Emerging Artist sales will go to the CAP program (info below)... we are also featuring Adam Taubman and the Corporate Zombies Bluegrass Band ( the CZBG'S).
Colorado AIDS Project is the largest community based organization in Colorado responding to HIV and AIDS. This year alone, CAP will serve 1,800 people living with HIV and AIDS through services such as case management, counseling, financial assistance, housing and the award-winning CAP food bank. To combat the spread of the disease, CAP will also reach 30,000 more individuals with messages about HIV prevention and safety. Currently, there are over 10,000 individuals diagnosed with HIV and AIDS in Colorado. More than a million people are living with HIV and AIDS in the United States, and there are more than 40 million infected with HIV around the world.
---
Robert Strohmeier: CHAOS/STRUCTURE
Exhibition Dates: November 7–December 31, 2008 Opening Reception: November 21, 2008, 6–8pm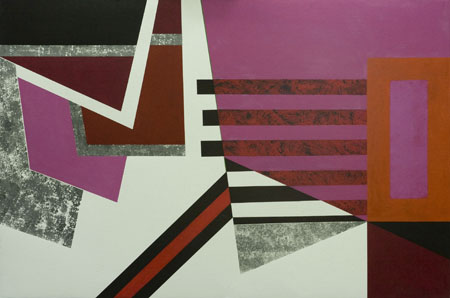 A collection of large scale works that are among Robert Strohmeier's most recent work, informed by his nearly eight decade career as an artist. "I want my work to be strong, not pretty," states Strohmeier. This is not a retrospective, but a current perspective on the artist's work. Strohmeier will be present for a gallery walk through with his work at the opening reception, November 21, 2008, 5:30–8pm.
---
Greater Than - An Advance on Greatness: A New Paradigm for Mythical Heroism
From the Mind of BARCHAEL Exhibition Dates: October 18–November 3, 2008 Opening Reception: October 18th, 6–10pm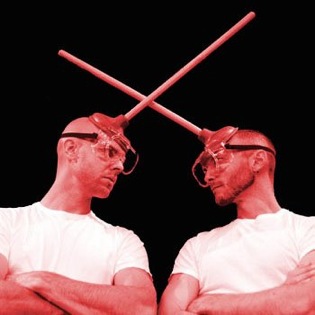 Artist Statement
With the theme of the cult of personality as their inspiration, Barchael investigates the consequences of self-idolization prevalent in politics, moralism, and celebrity. Barchael makes mythical heroes out of their joined personality, lionizing themselves in a multimedia expression of their own supposed greatness. Barchael is the combined creative identities of Michael Bernhardt and Barry Whittaker. Exploring issues of communication, identification, and myth, Barchael navigates a range of media confusing themselves as well as their audience. Their ultimate goal is to undermine self-rightiousness, while seriously spreading the ridiculous.
---
Previous Exhibitions »