Current and Past Exhibitions and Events
Exposure 2012: Friendship Bridge in Guatemala
Exhibition Dates: 14 September 2012–28 September 2012
Hours: Tuesdays 11–4; Wednesdays 11–6; Thursdays & Fridays 2–8; Saturdays 11–4
Featuring images by award-winning photographer Ben Rasmussen through a program funded by Project Exposure, this exhibition is designed to bring attention to the poverty relief work of Friendship Bridge.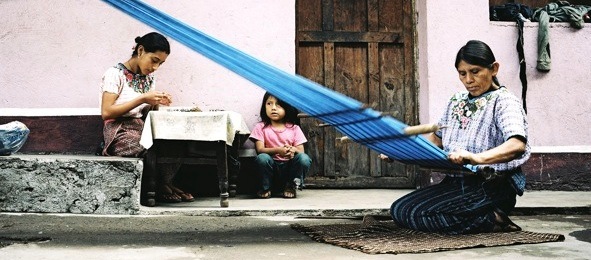 The photographs in this exhibition were selected from more than 500 images taken by Rasmussen during a one-week period as he traveled through the highlands and Lake Atitlan regions of Guatemala, chronicling the work of Friendship Bridge and featuring the women who benefit from microfinance and education programs. Over the course of the week, Rasmussen met and photographed the women and their businesses with an eye toward showing the resilience of the women at work, the harsh conditions of life, and solutions to poverty in his compelling images set against the Lake Atitlan countryside.
Project Exposure, founded by professional photographer Tim Ryan, matches nonprofits with pro bono photographers, then covers expenses for the photographers to travel to the countries in which the nonprofits operate and afterwards produces exhibitions of still photographs. The program is an outgrowth of Ryan's firsthand experiences working internationally for nonprofit organizations.
"We saw a real need to help small organizations that couldn't afford a professional photographer to document their work," says Ryan. "For the Guatemalan field assignment, now that Ben has returned with some spectacular images, we're getting these images in front of the public." Ryan has partnered with VERTIGO Art Space for a two-week show and, after the exhibition closes, the show will go on the road to communities around the country where Friendship Bridge has Friendship Circles of supporters. The organization will be able to use the images on its website and in its marketing materials, too.
A non-governmental organization that provides microcredit and education to Guatemalan women, Friendship Bridge helps create solutions to poverty through small loans, averaging $300 for four-to-twelve month terms, combined with lessons on business, health and self-esteem. In 2011, more than 14,000 Guatemalan women have been connected with opportunities to make strides toward eliminating poverty.
VERTIGO Art Space is donating the space for this exhibition.
About Benjamin Rasmussen
Benjamin Rasmussen is a freelance photographer based in Denver. Growing up in distant places around the globe with exposure to many cultures has given him a good eye for photographic images. "I spent my childhood with indigenous people on a Philippine island, my university years with evangelicals in northern Arkansas, and a year with the descendants of Vikings in the Faroe Islands," he explains. Rasmussen's work has been selected for the American Photography 26 Annual, shown at the Annenberg Space for Photography, and awarded in 2010 Pictures of the Year International. He has been chosen one of Photolucida's 2010 Critical Mass Top 50 and included in Magenta Foundation's Flash Forward Emerging Photographers 2011 list.
---
Artists-in-Residence: The Stapleford Collective
Exhibition Dates: 17 August 2012–7 September 2012
Artist Reception: Saturday, 1 September 2012, 7–10 pm
The new Artists-in-Residence at VERTIGO Art Space are The Stapleford Collective, an artist team-up between roommates/studio-mates Jon P. Geiger and Derrick Velasquez. The purpose in the collective is to explore the Venn diagram nature within their individual works, using the collective mindset as a means to tackle larger envisioned concepts and projects.
Following up on their first exploration of coal mining tipples and Colorado's history of mining coal/gold at RedLine, the second Stapleford endeavor draws from a number of Do-It-Yourself books such as Eliot Wigginton's Foxfire project and the Do It book curated by Hans Ulrich Obrist. Do-It-Yourself has hit globally on a multitude of levels from urban farming, to craft movements, to artists' explorations. The Stapleford Collective's project sets out to explore constructivist methods through contemporary recreations, instructional DIY's, and spin offs of recorded processes, stories, and cultural history. The project will consist of a multitude of pieces executed with a wide variety of materials and techniques both known and new to the Stapleford Collective mindset and practice. The project will take the form of a three-week residency at VERTIGO Art Space. The community is invited to experience the development of ideas between two young Denver artists over the course of the residency where the space will be open at specific times and by appointment.
---
Artists-in-Residence Kelcy Chase Folsom and Adam Milner present "Sensitive and Emotional"
Exhibition Dates: 19 July 2012–10 August 2012
Opening Reception: 19 July 2012, 6–9 pm
First Friday Reception: 3 August 2012, 6–9 pm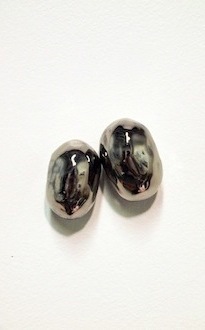 In Sensitive and Emotional, Kelcy Chase Folsom and Adam Milner present independent works surrounding ideas of intimacy, relationships, touch, sexuality, and vulnerability that define their work and provide a common ground. While Milner presents artifacts and documents from his life, often ongoing and based in ritual or routine, Folsom creates relics of performances that never happened.
The title Sensitive and Emotional references the processes of both artists—and in some ways, all artists—and yet this vocabulary has been dismissed as valid inspiration in contemporary art. While not neglecting theory or concept, Milner and Folsom embrace these emotions that are often viewed as either weaknesses or passé. Sensitive and emotional are a united pair, and although seemingly redundant, are the foundation of—at times pathetic or desperate—romantic lives.
Kelcy Chase Folsom is currently an MFA student in ceramics at the University of Colorado at Boulder. Adam Milner is an artist in Denver, Colorado, and received his BFA from the University of Colorado at Boulder in Drawing and Painting.
---
Previous Exhibitions »