Current and Past Exhibitions and Events
Dashed and Crashed
Popup Event, 1 Night Only: Thursday, 5 March 2015, 7–9 pm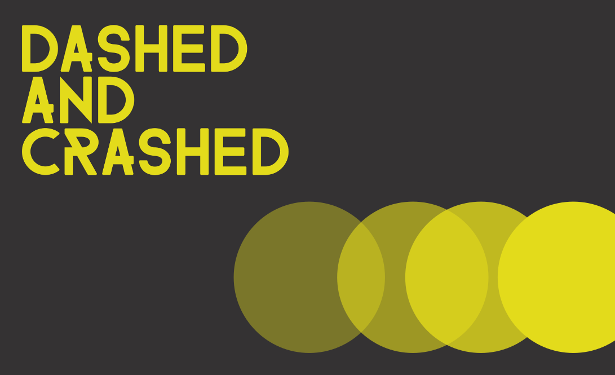 All works will be for sale for $100, cash only (artist gets $50 and Hyperlink gets $50).
Hyperlink is a nebulous collective of artists who select a city outside of Colorado to physically enact the way the Internet has shaped our experience as artists. While the net has opened floodgates for artists to easily disseminate their imagery, even with the ease of travel, the physical limitations of geographical distance are often still a real barrier to a tangible and meaningful connectivity with art. For the 2014/15 year, Hyperlink has elected Chicago as their home page and is operating out of the Zhou B Art Center. Our goal is to expand the professional networks of artists working in both the Denver and Chicago areas and to create new opportunities for each other.
---
Something/Nothing ~ Curated by Peter Strange Yumi
Exhibition Dates: 22 January–28 February 2015
Artist Reception: Friday, 23 January 2015, 6–9 pm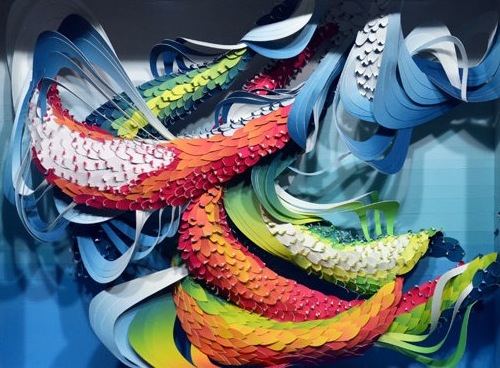 Spectrum: Bio Interloper V, detail, Crystal Wagner, 2014
Cut paper, screen print, wood, paint. 25" x 5" x 19"
The Artists
Something/Nothing is a group exhibition curated by Peter Strange Yumi featuring the work of Andrea Burgay, Amber Cobb, Paul Loughney, Lorrie McClanahan, Liz Miller, Sarah Rockett, Naomi Scheck, Zach Searcy, and Crystal Wagner.
Statement
An appearance can only exist if there is a mind that beholds it. The "beholding" of that appearance is nothing other than experience; that is what actually takes place…All the elements are vividly distinguished as long as the mind fixates on them. Yet they are nothing but a mere presence, an appearance. When the mind doesn't apprehend, hold, or fixate on what is experienced, ..."reality" loses its solid, obstructing quality.
—Tulku Urgyen Rinpoche, As It Is
Press Coverage
Read an article about Peter Strange Yumi and this exhibition by Susan Froyd at Westword.
---
A Forest ~ Jessica Kreutter
Exhibition Dates: 7 November–20 December 2014
Artist Reception: First Friday, 7 November 2014, 6–9 pm
Jade
Amalgamation
Artist Statement
I am interested in creating spaces where worlds flow together. These spaces suggest there is something more than what the world appears to be, a place that is inhabited by both reality and fantasy, between remembering and forgetting. These moments where boundaries are breached evoke the possibility of experiencing the world differently.
Home is supposed to be a contained and protected space. Age and time reveal gaps. These holes become filled in with unknown wildness and the elements of a forest start to infringe inside. Smoldering campfires sit on carpets, fox skins hang in the closet. Certain figures emerge from patterns in the wallpaper while others are bound and trapped. Nature grows from cracks and creatures crawl into the deep folds of the interior. This unknown presents possibilities of fear, change, contradiction, and transformation.
---
Previous Exhibitions »