Current and Past Exhibitions and Events
Artists-in-Residence Kelcy Chase Folsom and Adam Milner present "Sensitive and Emotional"
Exhibition Dates: 19 July 2012–10 August 2012
Opening Reception: 19 July 2012, 6–9 pm
First Friday Reception: 3 August 2012, 6–9 pm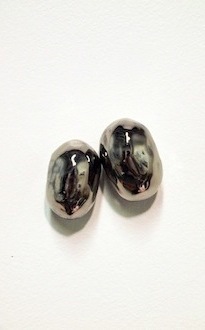 In Sensitive and Emotional, Kelcy Chase Folsom and Adam Milner present independent works surrounding ideas of intimacy, relationships, touch, sexuality, and vulnerability that define their work and provide a common ground. While Milner presents artifacts and documents from his life, often ongoing and based in ritual or routine, Folsom creates relics of performances that never happened.
The title Sensitive and Emotional references the processes of both artists—and in some ways, all artists—and yet this vocabulary has been dismissed as valid inspiration in contemporary art. While not neglecting theory or concept, Milner and Folsom embrace these emotions that are often viewed as either weaknesses or passé. Sensitive and emotional are a united pair, and although seemingly redundant, are the foundation of—at times pathetic or desperate—romantic lives.
Kelcy Chase Folsom is currently an MFA student in ceramics at the University of Colorado at Boulder. Adam Milner is an artist in Denver, Colorado, and received his BFA from the University of Colorado at Boulder in Drawing and Painting.
---
Previous Exhibitions »