Current and Past Exhibitions and Events
Everybody Sees the Same Elephant ~ Curated by Jason Carey-Sheppard for the Month of Photography
Exhibition Dates: 12 March 2015–24 April 2015
Reception: Friday, 13 March 2015, 6–8 pm
Featuring works by Yolanda Chichester Fauvet, Josh Brilliant, and Derek Franklin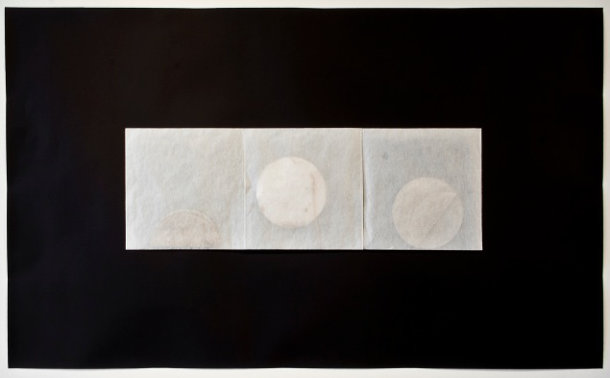 Yolanda Chichester Fauvet, Sweepings (Triptych II), 2015, photo back drop paper, velum, thread, and street debris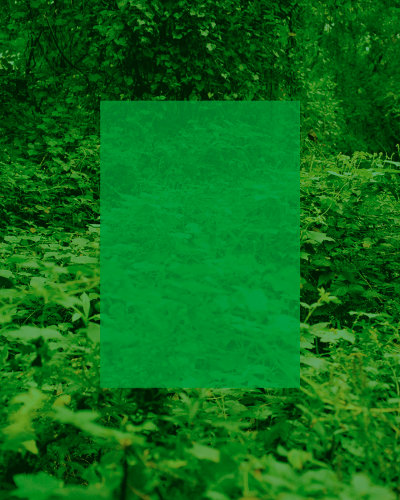 Josh Brilliant, Video still from Growan, 2014, archival ink jet print on cotton and flagpole
Derek Franklin, Video still from Medical Springs, 2014, single channel video with audio
Photography, with its omnivorous appetite, synthesizes all histories, all objects, and all deeds, no matter how small or vague. All things, when they have fallen into the sightline of the photographic lens, are consumed and repurposed. Everybody Sees the Same Elephant explores what happens when this proverbial sightline is placed not on objects or images, but on photography itself.
In this pursuit Everybody Sees the Same Elephant highlights the work of three artists, Josh Brilliant, Yolanda Chichester, and Derek Franklin, and examines their use of photography not as a medium but as an ideological method – the ways in which they have used their own awareness of the ideological fundaments of photography as a rubric for creating art.
The works on display in this exhibition should be thought of as autonomous and independent of a curatorial agenda. The focus is instead on how the objects, histories, deeds, and stories embedded in the artworks become intertwined, not through the logical construction of a visual text, but through their jarringly static presence as images. As Aristotle's axiom states, the whole is greater than the sum of its parts – the exhibition, too, becomes an image, an image that is more than the sum of the images it has consumed. Also present is an oscillating tension – the parts and the whole are two entirely separate but entirely dependent mechanisms – and from this tension the creation of a story that remains just out of our rational interpretive reach.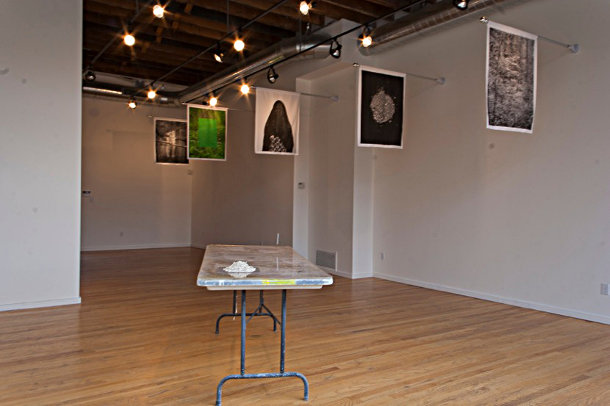 Installation at VERTIGO
---
Dashed and Crashed
Popup Event, 1 Night Only: Thursday, 5 March 2015, 7–9 pm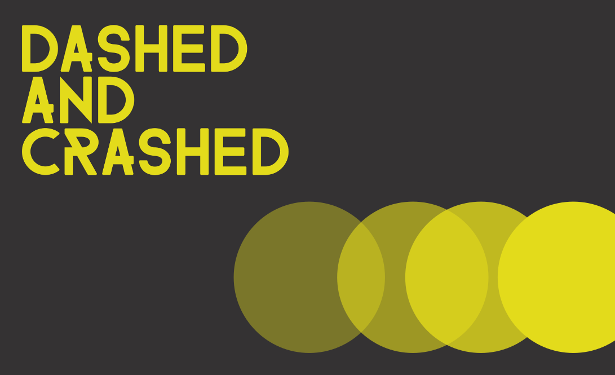 All works will be for sale for $100, cash only (artist gets $50 and Hyperlink gets $50).
Hyperlink is a nebulous collective of artists who select a city outside of Colorado to physically enact the way the Internet has shaped our experience as artists. While the net has opened floodgates for artists to easily disseminate their imagery, even with the ease of travel, the physical limitations of geographical distance are often still a real barrier to a tangible and meaningful connectivity with art. For the 2014/15 year, Hyperlink has elected Chicago as their home page and is operating out of the Zhou B Art Center. Our goal is to expand the professional networks of artists working in both the Denver and Chicago areas and to create new opportunities for each other.
---
Something/Nothing ~ Curated by Peter Strange Yumi
Exhibition Dates: 22 January–28 February 2015
Artist Reception: Friday, 23 January 2015, 6–9 pm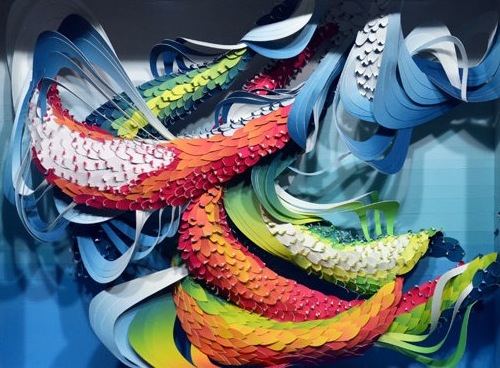 Spectrum: Bio Interloper V, detail, Crystal Wagner, 2014
Cut paper, screen print, wood, paint. 25" x 5" x 19"
The Artists
Something/Nothing is a group exhibition curated by Peter Strange Yumi featuring the work of Andrea Burgay, Amber Cobb, Paul Loughney, Lorrie McClanahan, Liz Miller, Sarah Rockett, Naomi Scheck, Zach Searcy, and Crystal Wagner.
Statement
An appearance can only exist if there is a mind that beholds it. The "beholding" of that appearance is nothing other than experience; that is what actually takes place…All the elements are vividly distinguished as long as the mind fixates on them. Yet they are nothing but a mere presence, an appearance. When the mind doesn't apprehend, hold, or fixate on what is experienced, ..."reality" loses its solid, obstructing quality.
—Tulku Urgyen Rinpoche, As It Is
Press Coverage
Read an article about Peter Strange Yumi and this exhibition by Susan Froyd at Westword.
---
Previous Exhibitions »